So You've Arrived in Palau – How Do You Get Around?
The large number of islands that comprise the Pacific nation of Palau run in a chain-like form, stretching for approximately sixty miles in the middle of the ocean. Once you arrive on Palau's main island of Babeldaob, you will have the ability to roam freely for up to 20 miles before encountering the ocean once again.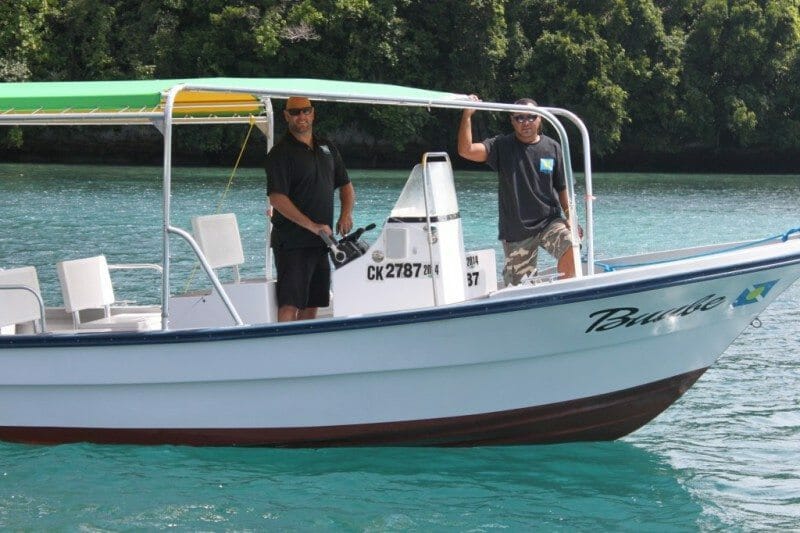 If you want to get around the island, however, you'll need some form of transportation. This is even truer if you want to set foot off of the main island and visit one of the many others islands of Palau.
Palau's unique geography helps insulate it from the rough tides of the Pacific and can make aquatic treks much easier than in many other parts of the world, but you may not always be up for swimming from shore to shore. If you are planning to visit Palau or have just arrived and need to know more about the logistics available to you, then continue reading to find out about some of the many ways you can get around this island nation.
How to get around in Palau: by Boat
Boats are perhaps the most common way to trek from island to island. Boats are a quick and inexpensive way to sightsee and find all that Palau has to offer. Besides ourselves, companies such as Island Boat Charters and Sam's Tours will not only help you get from one location to another, but can also help you explore your adventurous side via scuba diving lessons by PADI instructors.
Get around in Palau by: Helicopter
Definitely a more exotic form of transportation to get from place to place, helicopter rides are another popular form of transportation in Palau. While the costs are certainly a bit more than that of boats or cars, a helicopter ride can serve two purposes: you'll be able to get from one location to another, but you'll also enjoy breath-taking views of the islands from above as you make the journey.
Because of the shallow waters and large barrier reefs in the area, the scenery below as you soar through the air is simply unmatched. Rock Island Helicopters and Palau Helicopters are two of the most popular services on the islands.
How to get around in Palau by: Kayak
Some may think that kayaking is meant for rivers and relaxation alone, but you can also use them to go from island to island in this beautiful nation! With shallow, insulated waters and short distances between most islands, you can rent a kayak to begin exploring your immediate surroundings and use it as a functional form of transportation at the same time. Venues such as Planet Blue Kayak Tours can also provide kayak tours of the surrounding areas, in case you just want to explore without the need for island hopping with a purpose.
How to get around in Palau by: Bus
Whether you have just got off of the plane or wish to move about in the city, buses in Palau will most likely be something you use at least a few times while on your stay. Airport buses can quickly take you to your choice of city on the main island, while a municipal bus will help you get about town more quickly than walking. Charter buses are also available if you plan to visit with a group and want to explore the island efficiently.
How to get around in Palau by: Car
Last but not least, car rentals in Palau can come in handy if you plan to stay on the main island of Babeldaob. King's Motel, Budget Cars and Palau Automotive are just a few of the dozens of car rentals available on the island. Even the locals often rent cars when they need to venture away from their villages and cities, which helps keep rental prices much lower in Palau than in most other countries.
Would you like get around Palau with us? Click here to contact us directly if you would have any questions or would like to book a scuba dive package with us.