4 Reasons Why Palau is an Awesome Destination for Divers and Non Divers
Palau is one of the most popular destinations on the planet for those who enjoy spending time on the beach sunbathing, getting away from it all in a tranquil tropical paradise. But it's also a fabulous place to be if you enjoy water sports, from snorkelling and swimming to scuba diving.
The really great thing about this island nation, though, is the fact that it focuses on eco-tourism in an effort to protect the natural beauty of its environment both on land and beneath the waves.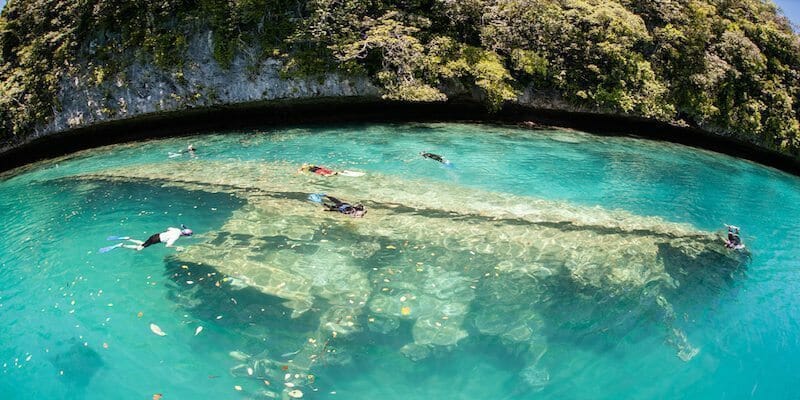 By travelling to Palau and spending some time there, you won't only be taken aback by the inherent beauty of the area and the rich marine life, but you'll also be supporting a country that takes environmental conservation extremely seriously. In other words, you'll be helping to support these efforts of protecting the ocean and its marine life.
An Enviable Climate
Palau has a great climate all year long that can be enjoyed by visitors from around the globe. The average temperature every day is around 27°C, or 82°F, making it the perfect destination for getting away from the winter cold and spending some time having fun in the sun and under the water.
Rainfall averages about 150 inches annually, and there's always the possibility of a rain shower while you're there, but it probably won't get in the way of enjoying your activities.Most of the rain that does fall will occur between the months of July and October.
In addition, humidity is usually around 82%. And because Palau is located outside of the typhoon zone, you can rest assured that these terrible storms are also rare.
Friendly Locals
Another great thing about Palau is the fact that the locals are friendly and willing to help. You'll be able to find many scuba diving centers that will be more than happy to help you set up your excursions and enjoy your trip in an eco-friendly and safe way, especially since the locals are so closely tied to the sea, its currents, its tides, and the way its many creatures behave.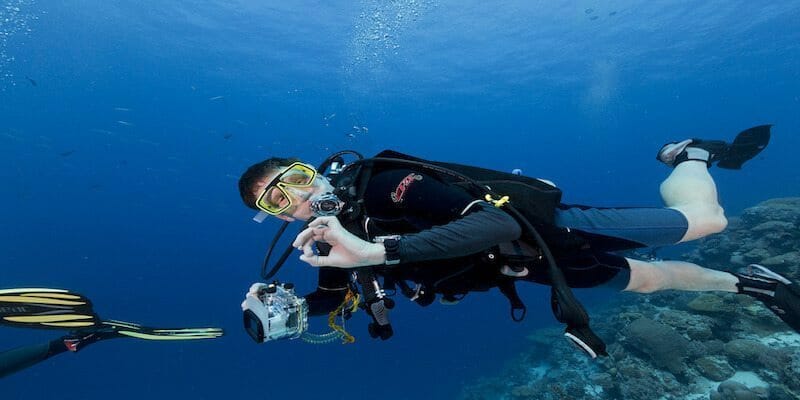 Scuba Diving for All Levels
No matter what level of diver you are, whether you're a complete novice or you have decades of experience, Palau is one of the best places to explore. With so many diverse dive sites to choose from, you can find exactly what you're looking for quickly and easily so that you can spend less time planning and more time having fun swimming with the many marine species that call Palau's waters home or that migrate through.
From channels and tunnels, to drop-offs and reefs of varying depths, as well as the famous Jellyfish Lake, planning a diving trip to Palau really is a no-brainer.
Other Activities to Enjoy in Palau
While in Palau, you don't have to restrict yourself to only enjoying water sports like scuba diving. Instead, there are plenty of other activities you can enjoy on land as well. If you like history, check out the many cultural and historic sites throughout the island, which will teach you more about how Palau has changed over the years and how it has stayed the same, holding true to its roots. You can also go kayaking, hiking, and shopping in between relaxing and taking in the fresh air and sunshine.
Would you like to scuba dive Palau with us? Click here to contact us directly if you would have any questions or would like to book a scuba dive package with us.