With an air of seclusion and private escape Mandarin Fish Lake is tucked away, hidden from passers by; nestled in between several of the lush, mushroom-shaped Rock Islands and just a few short minutes from Koror. The allusive and well-known Mandarin Fish reside in this beautiful, aptly-named lagoon.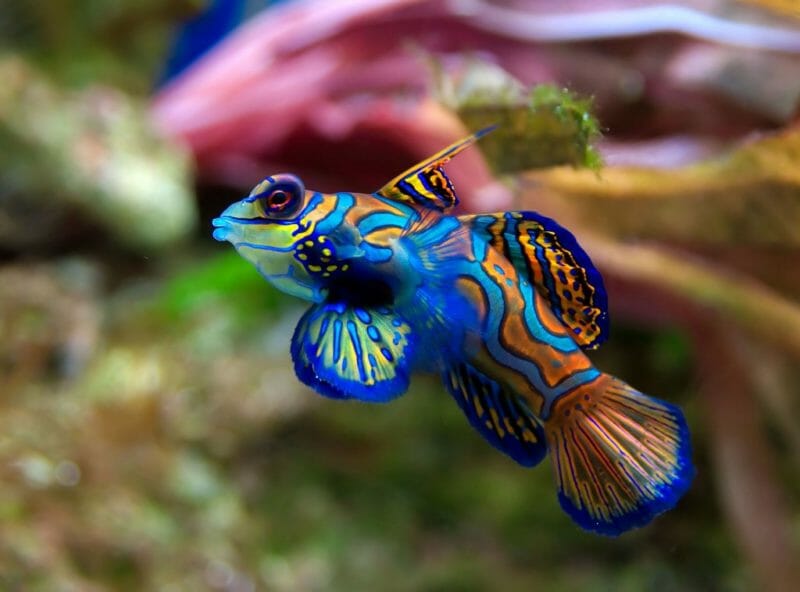 • Minimum/ Maximum Depth: 4 to 24 feet (1-8 meters)
• Suitable for: Novice, also good for snorkeling and Discover SCUBA
• Location of Mandarin Fish Lake: Risong Bay, 1 mile south of Koror
• Time/Distance from PDA: 5-10 minutes by speedboat from Palau Dive Adventures shop
Many divers come to Palau with the pressing intention to snap a few shots of the colorful Mandarin fish. Mandarin Fish Lake is one of the few spots in Palau where water-enthusiasts can be most assured to spot this shy fish.
"Snorkelers and Discover SCUBA partakers usually find the lagoon a delight to explore"
The Mandarin Fish is very seclusive and is best spotted at dusk and on cloudy days. So, once you spot one patience may serve as a virtue, but no fret the Mandarin Fish usually makes its home and remains so once spotted in one area it typically remains upon return trips.
The Mandarin Fish is vibrantly highlighted amidst the white coral heads and typically remains close to home amongst the two large coral heads in the middle of the lagoon. Just in case you come to the lagoon and miss out on spotting the Mandarin Fish no worries, there are plenty of other reef fish species, invertebrates and lush trees topside in the lagoon to make the viewing spectacle one to remember.
The bottom of the lagoon is mainly covered in white sand, making it a great backdrop for the colorful fish darting past and the seclusion of the lagoon gives an air of security and remoteness. The lagoon is frequented mainly on days when the weather is rough, and the passage to outer-lying dive sites proves undesirable. This little tucked-away lagoon remains still, calm and always explorable.
Also read: Glitter and Glamour inside Chandelier Cave
Would you like to scuba dive Mandarin Fish Lake here in Palau with us?

Please feel free to contact us directly if you would have any questions. We love to hear from you.